Submitted by zain-ys2 on Fri, 12/11/2010 - 10:30am

Untuk pengguna telefon bimbit dengan OS Android: Hadis 40 dengan 9 bahasa termasuk terjemahan bahasa Indonesia. Disediakan juga audio bacaan hadis 40.
Info:
This collection of 40 hadith by Imam an-Nawawi is generally regarded as the most popular anthology and the best introduction to the study of the Prophet's sayings which, contain the essential teachings of Islam. The Arabic original displayed alongside the translations (in 9 languages) & audio recitation.

Latest version: 1.0 (for all Android versions)
Download melalui QR-Code Hadis Arba'in: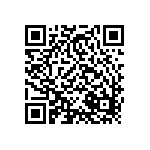 Atau download melalui web berikut: http://www.appbrain.com/app/hadith-arbain/com.muqsitmobile.haditharbain